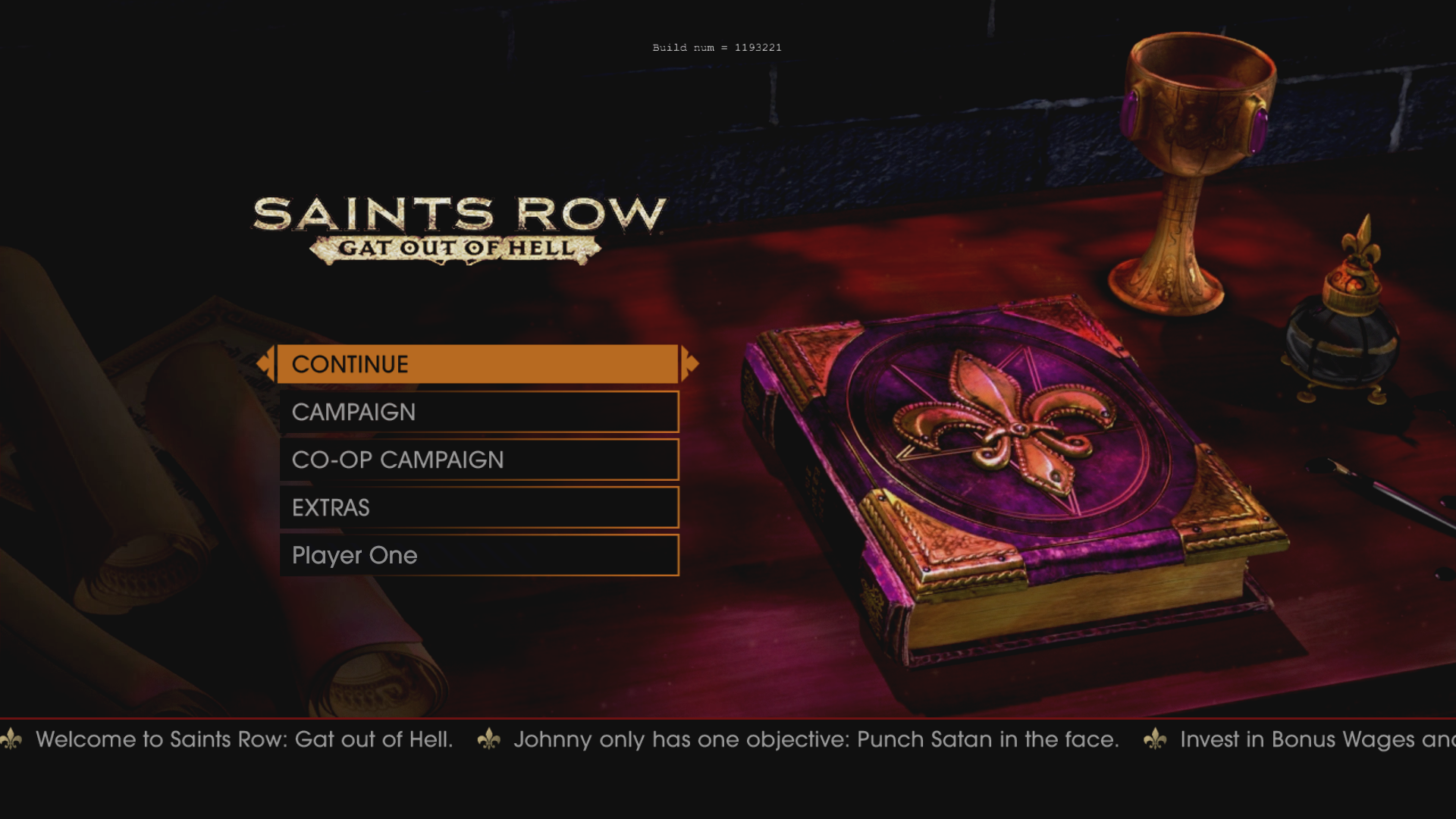 Campaign
Play the single player campaign.
Co-op Campaign
Play the full single player campaign with a friend via Xbox Live. You can drop in or drop out at will, giving you ultimate control over your campaign.
Extras
View the credits, options menu, or the digital manual for Saints Row: Gat out of Hell.